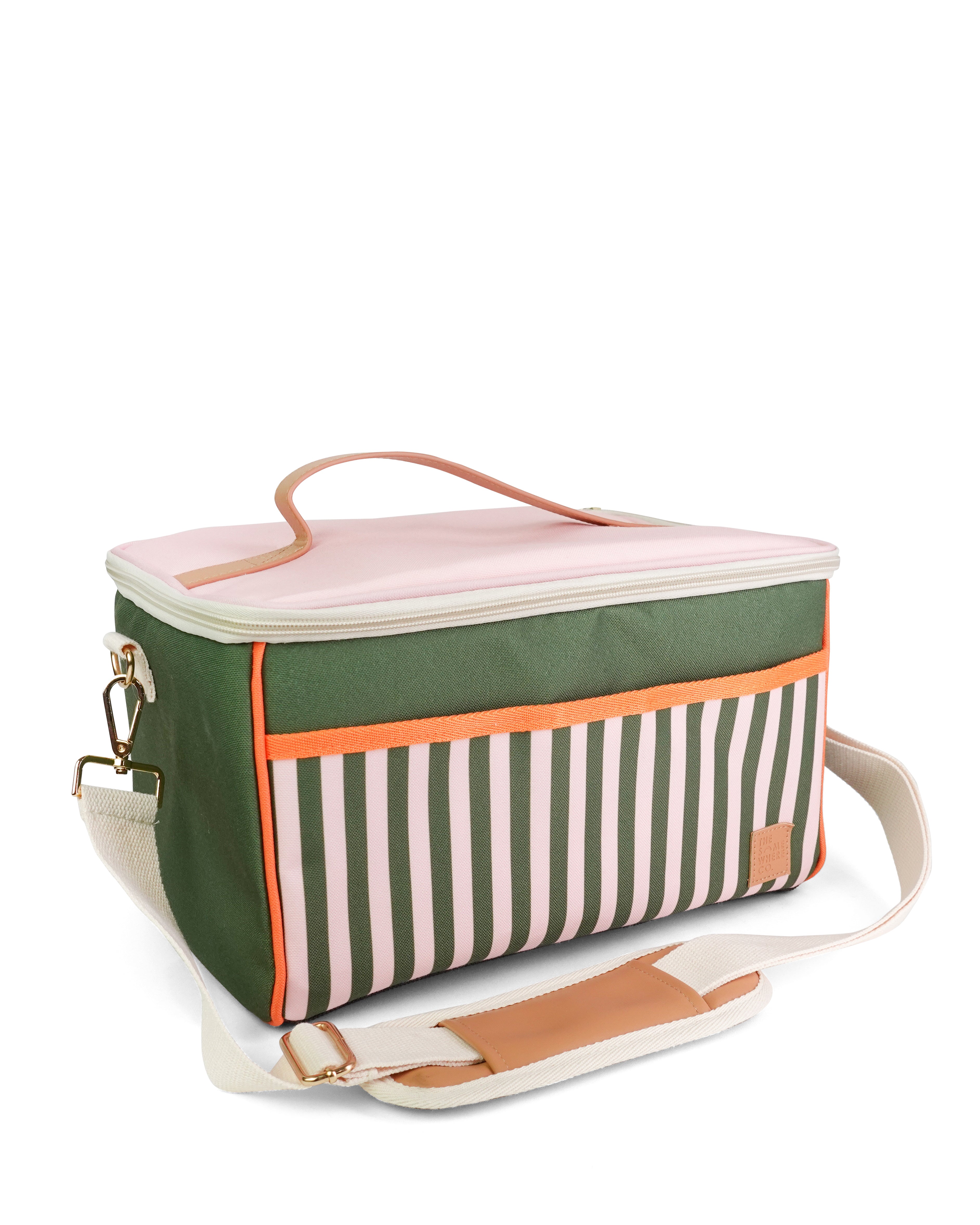 Our stylish cooler bags will make packing for your next picnic or road trip a breeze! Our midi-sized cooler is our original cooler bag's little sister. Bigger than our lunch bags, but smaller than our cooler, the Midi Cooler Bag is perfect for quick family outings and cute couple picnics.
Its insulated and water-resistant lining will keep everything cold, and the one large compartment with zip closure fits a wine bottle (or two!) and food containers easily. A front pocket is the perfect spot for cutlery, phones, and keys too – so you can go totally handsfree. The luxe padded shoulder strap means you can stay nice and comfy too, even if your cooler is packed to the brim. No need to skimp on anything! 
It's the sweet treat you need without the cavities! Bonbon is the nautical candy print of our Leonardo DiCaprio in the Titanic dreams, and we are so here for it.
Product information:
Size: L335mm x H200mm x D230mm | L13.78" x H7.9" x D10.24" 
Adjustable and removable padded shoulder strap
Sturdy vegan leather carry handle
One main compartment with zip closure
Front pocket with velcro closure
Material: Polyester canvas with insulated lining
Waterproof lined base with metal feet for extra protection 
Care instructions:
Hand wash only
Wipeable inside - damp cloth with detergent