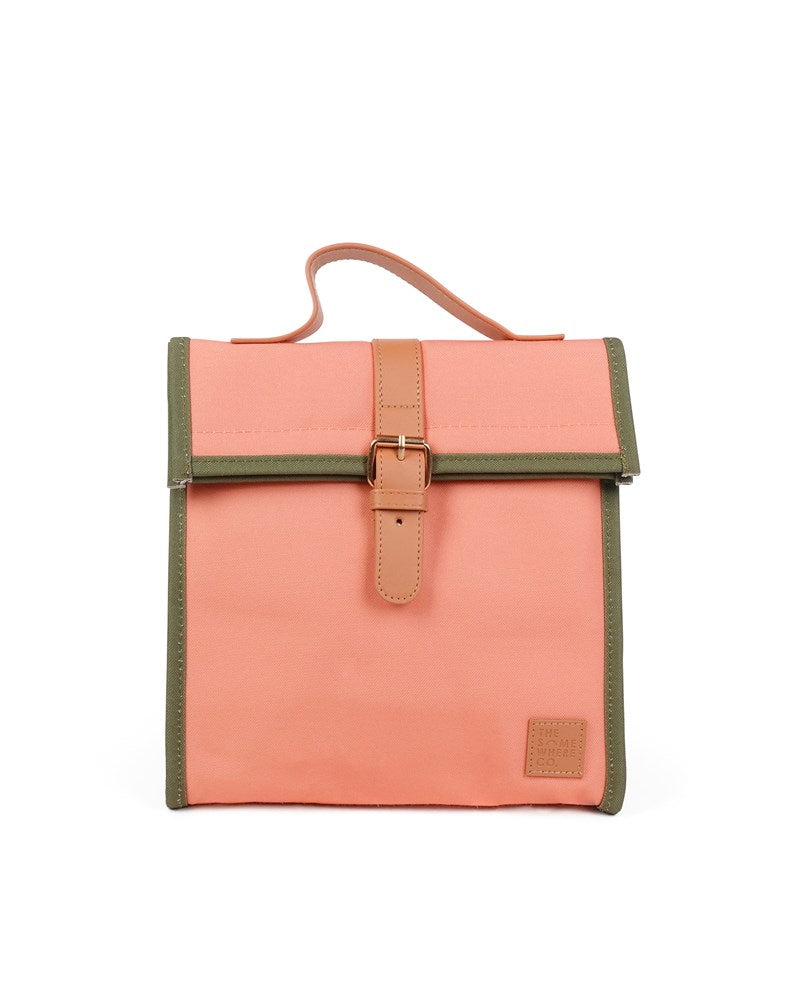 Peachy Keen Lunch Satchel
Carrying your lunch just got a whole lot more stylish (and practical)! Go handsfree and swing this baby over your shoulder with the new addition of a shoulder strap. No more juggling your bags on the walk to work, on public transport or when wrangling the kids. The strap is adjustable, removable, and made from a sturdy yet stylish nylon that pairs back with the rest of the satchel for the ultimate commuters accessory. This lunch satchel also features a super strong magnet so it can carry heavy loads like water bottles and glass containers.
There are a bunch of bright, colourful, and chic patterns to choose from – you'll never want to eat lunch out again. Yay for saving money and the environment! Made from polyester canvas with an insulated lining, our large lunch satchels fit heaps (because we know you love snacking) and keep everything cool.
NEW FEATURE
Adjustable and detachable nylon shoulder strap (108cm long, 55cm short length)
Product information:
Size:  W240mm x H250mm (closed) x D140mm | W9.45" x H9.84" (closed) x D5.51"
Flaps with velcro closure
Sturdy Nylon strap with adjustable buckle and magnetic button closure
Vegan leather carry handle
Polyester canvas with insulated lining
Care instructions:
Hand wash only
Wipeable inside - damp cloth with detergent
Avoid using abrasive cloths or cleaning agents