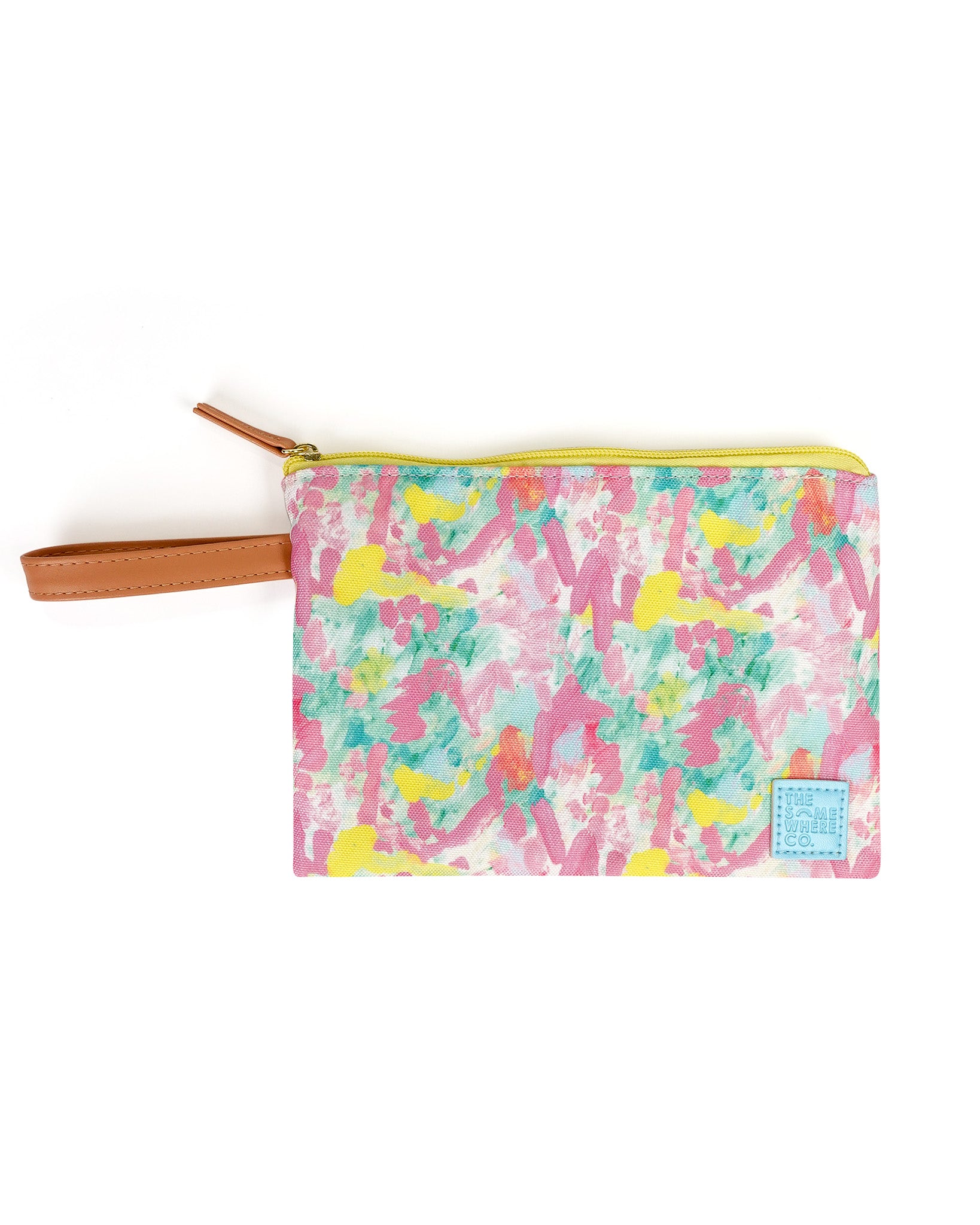 Rainbow Rhapsody Essentials Pouch
This petite powerhouse is the perfect sidekick your handbag could ever dream of. With its compact size and irresistible charm, it's like having a mini organiser on standby to hold all your absolute must-haves. Lipstick? Check. Keys? Check. Emergency chocolate stash? Double check! This pouch is small enough to slip into any handbag without causing a fuss, but big enough to conquer your chaotic collection of essentials. So say goodbye to rummaging through the abyss of your bag and hello to effortless organisation. Trust us, your handbag will thank you.
Artist: Rachel Burke
Step into a whimsical realm where art and cherished memories collide. This exclusive collection is a joyful celebration of the art of crafting, sprinkled with a touch of magic and a dash of childhood wonder. So, dust off your craft supplies and join our Art Lovers Club, where with each playful sprinkle of glitter, you'll rediscover the magic of creating. 
This print is a wild explosion of colour that will transport you to a world where unicorns dance, disco balls shimmer, and music fills the air! This stunning hand painted print is the work of the magical Rachel Burke - a true kaleidoscope of visual delight.
Product Information
23cm x 16cm
10cm vegan leather strap
Polyester canvas outer and water resistant polyester lining
Zipper closure
Care Instructions: 
Hand wash is best, do not soak
Can be machine washed inside a delicates washing bag or pillowcase on a cold gentle cycle only