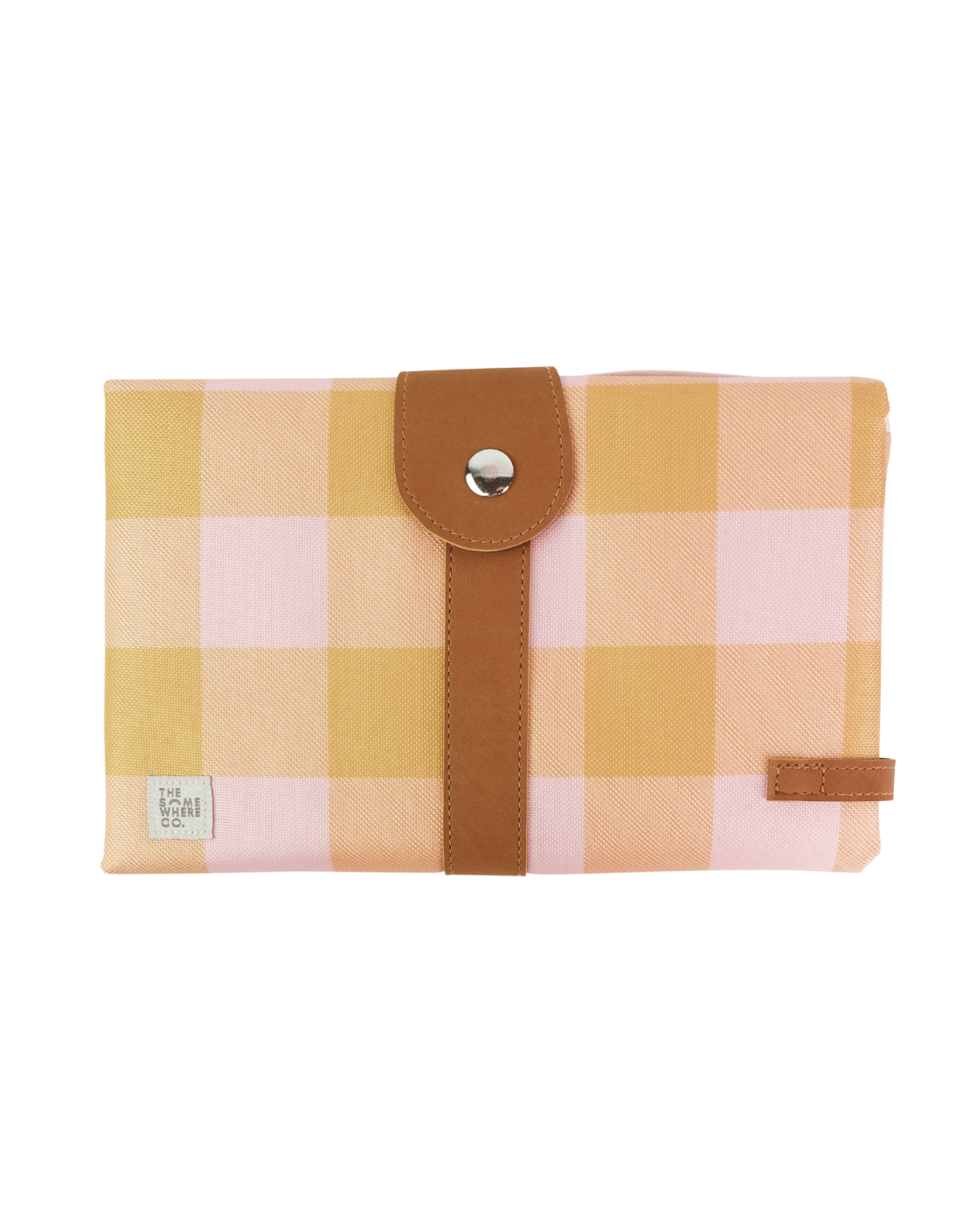 Our luxe travel change mat is a must-have baby accessory for any fashion forward mumma. Not only does it look appealing, but it's super practical too! Perfect for on the go, our change mat will ensure your bub is protected when changing them, wherever you happen to be.

It features an internal pocket to keep changing essentials like baby wipes and/or a diaper together, meaning there is no need to take your full diaper bag out of the pram just to change one diaper.

The exterior of the change mat is a bold, stylish print, while the inner lining is padded with BPA-free polyester and is easily wipeable for any spills. The mat is foldable and easy to carry with a strap that can be used to attach it to a pram or bag. Changing diapers is about to get a whole lot easier!
Just as fresh as the hot girl summer drink, our Rosé All Day print is the perfect combination of gingham and our fave colour combo pink and mustard. A print for those who want something a little more subdued than our usual colour explosions.
Features:
100% certified BPA-free polyester wipeable lining
100% certified BPA-free polyester filling
Internal pocket to keep baby wipes and/or a diaper
Strap with button closure to keep your mat folded
Strap to attach mat to pram, handbag, etc
Bespoke prints designed by local and international artists
Dimensions: 48.26cm x 71.12cm | 19" x 28"