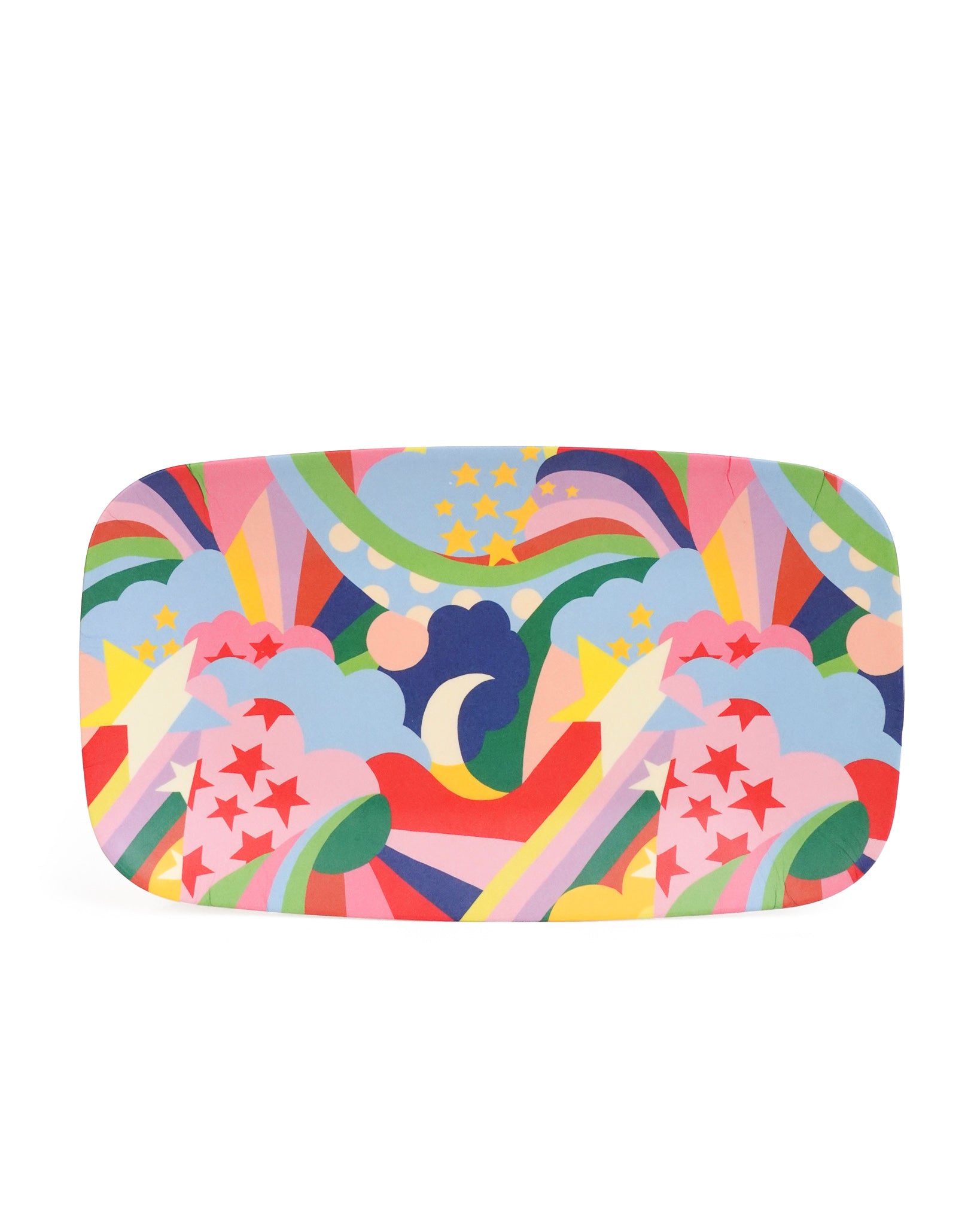 Starburst Bamboo Melamine Platter
Make every mealtime a celebration with our bright, fun and eco-friendly bamboo melamine tableware.  Easy to clean and durable, these beauties are a perfect match for parties, picnics or just everyday use!
The most versatile colours you have ever been graced with, this fun and exciting print is sure to bring a smile to everyone dial. Keep your head in the stars, clouds and rainbows!
Product information:
Made from 50% bamboo flour + 30% corn flour+ 20% melamine.  Free from BPA and any nasties!